Selichot Service - Starting the Sorry
Saturday, 17 September, 2022
•
21 Elul 5782
8:00 PM - 9:30 PM
Worship Hall and Zoom
Havdalah, Writing Workshop and Service with liturgist Trisha Arlin and Reconstructionist Clergy from SAJ – Judaism that Stands for All (Manhattan, NY), Kehillath Shalom (Huntington, NY), Columbia Jewish Congregation (Columbia, MD), Shir Hadash (Milwaukee, WI), Shaarey Shamayim (Madison, WI)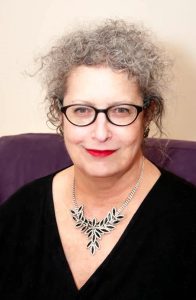 During the month of Elul, the month leading up to the High Holidays, many of us consider deeply our impact on others and where we have caused harm in the past. We begin to make teshuvah (repair, repentance). On Selichot, this process of teshuvah is heightened as we encounter the traditional prayers of forgiveness that we will continue to recite through the Days of Awe / yamim noraim.
This year, with special guest teacher, liturgist and poet Trisha Arlin, we will examine some of the prayers of Selichot and Yom Kippur. We will consider these and other questions: How do the traditional prayers of asking for and receiving forgiveness help us process regrets, confessions and apologies? What if we don't feel like accepting or offering apologies to our people, or to God?
Arlin will guide us through meditations and prompts to write our own reflections on these holiday themes. For those of you who prefer not to write, this can be an opportunity for personal reflection or for sharing your thoughts and feelings with a listening partner.
Following the workshop, Reconstructionist clergy from the participating congregations will lead a Selichot service along with Arlin, who will contribute some of her liturgy and poetry. As the service begins, we will change our torah and ark covers to their white high holy day garb, and at its conclusion, hear the shofar calls.
PLEASE REGISTER IN ADVANCE TO RECEIVE THE ZOOM LINK: https://www.thesaj.org/form/2022-Selichot
Whether via Zoom or in person, all who participate are invited to have writing materials on hand. If you join from home, you may also wish to make use of your own Havdalah items.
Share Print Save To Your Calendar
Contact Us!
Questions? Call us at 613-239-4988 and leave a message anytime. Or send us an email, we'd love to hear from you!
Thu, 2 February 2023